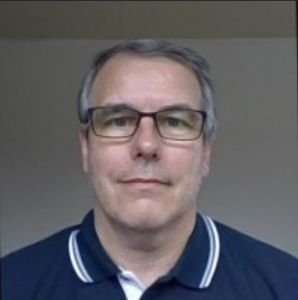 Mark Storey has taught Philosophy at Bellevue College in Bellevue, Washington, USA for over 30 years. He is an associate professor in Philosophy. Many of his students have attested to his high-quality teaching ability and have given him positive ratings on his capacity to simplify complex ideas.
Mark holds a B.A. in Philosophy from the University of California, Santa Barbara, and an M.A. in
Philosophy from the University of Washington.
He is also on the editorial staff of Nude & Natural magazine, the quarterly journal of The Naturist Society Foundation.
He has been quoted in many notable publications including National Geographic and is the author of over 100 magazine articles on nudism, editor of Theatre au Naturel: A Collection of Naturist Plays, co-author of The World's Best Nude Beaches and Resorts, producer of the naturist promotional video documentary Chasing the Sun, and video director for the documentary on public nudity Naked In-Sight. Here you can find a few of Mark Storey's authored works.