A lot of men are facing sexual health issues, but, erectile dysfunction is the most common. It is also known as impotence but before getting a diagnosis, it is essential to understand what this erection problem is.
Start by understanding the penile erection process before knowing the causes of erectile dysfunction.
How Are Erections Produced?
When the penis gets a proper supply of blood, then it causes an erection to occur. The flow of the blood is generally triggered by direct contact with the penis or sexual thoughts. During the excitement stage, the muscles in the penis get relaxed. It leads to making a boost in the blood flow via the arteries of the penis.
Afterward, the two chambers of the penis get filled with blood, making the penis stronger and harder. An erection finishes when the muscles contract. This time, the accumulated blood can pass throughout the penile veins. This cycle repeats on its own when a man gets sexually involved with his partner.
Now, what causes ED, is when there are problems at any level of the erection process. For a glance, the arteries in the penis may be damaged, making them unable to open widely to allow the blood to enter. ED can happen to males at any age. It is never contemplated a normal finding. This is why it is vital to diagnose and treat the ED because the risks associated with it may worsen at any age. The risk for ED can rise with age.
Keep in mind; age does not give birth to impotence. Instead, it has many causes, like trauma, medications, certain medical conditions, and outside influences. Sexual dysfunction involves issues related to sexual interest or libido, orgasmic problems, erectile problems, and premature ejaculation.
When it comes to erectile dysfunction, it is one of the major components of sexual dysfunction. It may take place on its own, or in combination with other sexual disabilities. Most men deal with the same question 'do I have ED' whenever they are unable to make their partners happy and satisfied in bed.
Common Causes Of ED
Every man experiences impotence at some point in their life. No matter whether it is as a result of psychological causes or a physical cause, both of them are termed as ed causes that should be understood at the right time. The most common causes of this sexual dysfunction include:
Stress
Anxiety
More intake of alcohol
Fatigue
If we talk about the physical causes in older adult men, they are sleep disorders, diabetes, obesity, high cholesterol, blood vessel damage, thyroid issues, kidney disease, vascular disease, coronary artery disease, nerve damage, low testosterone, high blood pressure, tobacco use, spinal cord trauma, pelvic surgery, and a lot more. Learn the symptoms of erectile dysfunction also.
At What Age Can ED Occur?
No particular age causes erectile dysfunction. Even though impotence can place a significant impact on younger males, it is more predominant in older adults and middle-aged men.
According to studies, it has concluded that stress, being a significant factor, can cause age-related sexual disabilities in men. If there is age-related impotence, then it may be because of atherosclerosis.
This condition is one of the most common causes of erectile dysfunction. During this situation, there is an accumulation of plaque in the arteries. This kind of collection makes it hard for blood to flow to the remaining parts of the body. When the penile area does not get a proper supply of blood, it can cause impotence.
Some mental health issues can cause ED in older and middle-aged men, which are stress, depression, anxiety, and relationship problems. Once you realize the reasons, you must go for an erectile function test.
Let's discuss the most common potential causes which can help you in identifying why you may be suffering from this condition, which is related to a psychological cause and physical disorders, and other factors. Read further:
Nerve And Neurological Disorders
Neurologic conditions can cause impotence. While on the other hand, nerve conditions impact the ability of the brain to interact with the reproductive system. If a man is having any nerve or neurological conditions, he cannot produce an erection or even maintain it.
These disorders can help you in knowing what can cause erectile dysfunction in men, including multiple sclerosis, Alzheimer's disease, spinal or brain tumors, Parkinson's disease, stroke, and temporal lobe epilepsy.
Some men have gone through prostate gland surgery for prostate cancer, which can increase the risk of nerve damage, which is a cause of erectile dysfunction.
In the case of long-distance bicycle riding, some men may also face temporary impotence because of the constant and repeated pressure on the genitals and buttocks that can disturb the functioning mechanism of nerve impulses.
Endocrine Diseases
These diseases are also another factor that causes this sexual disability in men. The endocrine system of the human body produces hormones, which are responsible for regulating different functions in the body, like metabolic rate, mood levels, sexual function, reproductive function, and so on.
When it comes to endocrine disease, diabetes is one of the primary examples. This disease influences the ability of the body to use the hormone insulin. In any case, if there is chronic diabetes, it may affect the nerve system, which may cause a loss of sexual stimulation.
There are some other complications related to diabetes, which are irregular hormone levels and blood flow. All of these things can give your body a chance to suffer from impotence.
If you are a diabetic patient, you should decide on 'do I have ED' with the help of an expert. Consult your doctor for the best treatment option or solution immediately.
Cardiac Associated Conditions
Another factor that gives you an answer to what can cause erectile dysfunction is the conditions, which influence the heart. The ability of the heart to pump blood well can also lead to ED, in the case of improper functioning. If the heart does not pump up to the mark, the penis will not get adequate blood circulation to the penis.
Without enough supply of blood, the penis is not able to create an erection such as in conditions like atherosclerosis, a kind of disorder that disrupts the blood vessels and causes them to become clogged.
Some conditions such as high blood pressure or hypertension and high cholesterol may also raise impotence in men. If you have cardiovascular disease, you should stop wasting your time and get it diagnosed.
By diagnosing heart conditions and treating them well, you can reduce the risk of impotence to a great extent. You can undergo an erectile dysfunction test by going to your nearest sex expert.
Depending On Certain Medications
In any case, if you are relying on some medications for any reason, then you are going to enhance the risk of the ED in your body. Some medicines can influence the flow of the blood. This helps you to remove your confusion about what causes ED?
Taking any medication may cause ED, but you should not stop consuming them without the consultation of your doctor. These drugs include cancer chemotherapy medications, alpha-adrenergic blockers, central nervous depressants, beta-blockers, synthetic hormones, selective serotonin reuptake inhibitors or simply SSRIs, diuretics, and many others.
Visiting a doctor's clinic is the best way to understand whether or not you are taking any of these drugs and how to avoid impotence. One can also go for the erectile dysfunction diagnosis at the same time.
Emotional Disorders And Lifestyle Factors
An erection cannot be achieved without sexual desire. This is why excitement is known as the primary phase to produce an erection in men. Also, excitement is the result of an emotional response. If anyone of us is facing any emotional disorder, it impacts the excitement levels in them.
Psychogenic ED seems to be one of the leading causes including anxiety and depression, which have a higher risk. Fatigue can also create ED in men.
Sometimes, when a man is unable to give his best in the bedroom, it may lead to performance anxiety. During this condition, a guy suffers from fear that he cannot get or maintain an erection in the next sexual session. This fear of poor or even no performance in the bedroom can lead to ED.
A man with ED associated with performance anxiety may get a complete and satisfactory erection when sleeping or masturbating. Still, he cannot give an excellent performance throughout the sexual session with his partner.
It is all about the ED causes that are pivotal to realize before finding any symptoms of erectile dysfunction, or treatment. After going through these reasons, a man can take some preventive actions to avoid impotence.
Diagnosing Impotence
It's important to get the diagnosis done by a qualified medical professional if you are suffering from the symptoms of erectile dysfunction. The doctor is going to check your medical history and will perform a physical examination of the patient. As a patient, you must discuss everything about your state of health so that the doctor can diagnose your symptoms of erectile dysfunction accurately.
Sharing your medical history is essential because it is going to aid them in determining the impotence caused in your case. Everybody is different and thus different is the cause and conditions.
Some have minor symptoms, which can be cured with a lifestyle change. Others might need proper treatment. If you are taking any sort of medication no matter if it is related to your ED condition or any other medical illness. You must report everything to your doctor. You must show them the prescription, as well as the medication, when you started taking them, etc.
These are the few things your doctor needs to know. Sometimes people face impotence issues after taking drugs for other illnesses.
During the physical examination, the doctor is also going to inspect your manhood visually. This is done to find an external cause. Then there are foreign reasons which include lesions or trauma
from STIs.
If the case the doctor comes up with anything, then they are going to perform further tests. A blood test is the most commonly done. A blood test is done to observe your glucose levels, and diabetes can be the cause.
There are other tests included such as;
Ultrasound is done to determine the issues related to blood circulation
ECG to detect if you are suffering from heart disease
Blood tests are done to determine lipid, testosterone, and others
A urine test is conducted for blood sugar levels
Tips To Prevent ED Issues
Two categories lead to ED, and that is physiological and physical. Physical health problems affect older males. There is a particular chronic disease such as
Diabetes
Obesity
High blood pressure
A healthy lifestyle is the best way to avoid these issues and also the best way to prevent ED symptoms. For younger males, ED is related to
Stress
Anxiety
Psychological trauma
Now you know what can trigger ED issues within yourself, so it is better to learn a few tips on preventing these symptoms. Here are a few tips that are certainly going to help you.
Quit smoking because it can affect your blood circulation and the neuron signals which generally make sure that your blood flow is correct.
If you are overweight, then it is the time that you start workouts because being obese increases the risk.
If you are feeling stressed all the time, then it is essential to find ways out of it. Proper sleep is always vital, and you must take 7-hour rest daily.
A balanced diet will keep you healthy and includes as many fresh vegetables, fruits, and healthy liquids in your diet.
Go for constant health check-ups so that you can instantly find a solution for your health issues.
You must be physically active. If you sit all day long, then it can affect your blood circulation, and you will also feel mentally and physically stressed.
These are the tips, which you must follow to prevent symptoms of ED. The trick to avoiding health issues is to have good blood circulation. If you are taking any pills, then make sure that you are not overdosing and taking them without the recommendation of an expert.
Erectile Dysfunction Treatment
If you are suffering from ED symptoms and diagnosis you are aware of the erectile dysfunction cause; then there is nothing to worry about as there are different treatment options available. There are lifestyle changes that can be done, natural remedies as well as prescription medications available.
Prescription Medicines
In medical science, there are a variety of treatments available that can be utilized to cure ED issues. These are;
Psychological expert counseling
Testosterone replacement therapies
Surgery of blood vessels
Levitra, Staxyn (vardenafil)
Cialis (tadalafil)
Viagra (sildenafil)
This is a list of some of the prescription ED medications, which are used to treat ED issues in men. Of course, these are not the safest method, and taking pills can also lead to substantial side effects. Still, people are using Viagra-like pills daily. You mustn't take these medications without the recommendation of your doctor.
Natural Remedies
Today many people would never want to go for prescription medication because they are aware of the side effects and for these people there are natural remedies that are known to treat impotence. Some of the natural treatments include
Natural ED supplements
Acupuncture
Pomegranate juice
Ginseng
Tongkat Ali, saw palmetto, wild yam, nettle extract like natural herbs.
Today you are going to find different brands of natural ED supplements containing natural ingredients. These supplements are getting popular among men because they are simple to consume, get hold of and their results are also favorable. You just have to consult your doctor first, and then you can regularly go for natural supplements.
Lifestyle Changes
No matter if you are suffering from the emotional cause or physical, there are a few easy lifestyle changes that you can follow to cure and even prevent the causes of ED. Here are the few lifestyle changes which you need to follow.
Exercise more and more, and this will help in a good blood circulation
Do not let the stress and anxiety catch your life
Drinking and smoking need to be avoided or limited
You must gain confidence in your relationship
Cost Of ED Treatments
Men are facing erection problems these days, so you are not alone. These are the men who avoid sexual intercourse and could not afford to have this pleasure frequently. Having less sexual activity does not mean that people don't care about the feelings of their partners, in reality, they are not able to handle it anymore, and they start avoiding it.
Men have always harshly judged themselves when it comes to their sexual performance in the bedroom, and they also have a massive fear about their manhood. If you have recently found that you are noticing signs of erectile dysfunction, then be calm and don't be harsh on yourself.
There is a reason behind it and there are many solutions available. Experts recommend that you do not get attracted to Viagra pills or any such medications because although they might give results, but at the cost of severe health issues.
ED is otherwise also called impotence, and it has affected a considerable portion of the population in their 50s and 60s. In the younger group also there are many. Many couples go for treatments, but before that, they need to decide on a budget. If they are using pills like Viagra, which is pretty expensive and can be difficult to afford for the long haul. There is an extensive range options available such as
Penis pumps
Surgical implants
Injections
Natural male enhancement pills
Sex boosters and much more
When you shop around you will find that some of the treatments are extremely costly and they also cause serious side effects. It is better than you are confident about your pick and the one that suits your budget.
Pumps And Pills
Viagra is no doubt expensive, but a modern treatment to get above the ED issues. The reality is pills do not work for all. About 30 % of the men experience real advantages, and for the rest, it fails.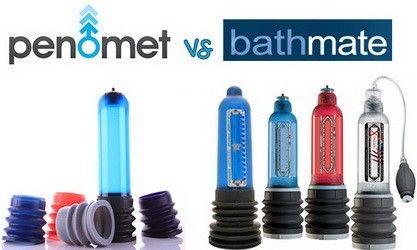 In some cases, after some time, they just stop working. If you think that it is a complete solution, then you are wrong. Only a few signs of ED can be cured and the rest of the issue remains as it is.
Then comes penis pumps such as Bathmate Hydromax and Penomet. For many, these are one-time investments. These pumps draw more blood with suction into the penis. The tube is placed on the manhood which creates suction resulting in an erection.
There is an elastic band that is to be set at the penis base to keep the blood intact after pumping so that the erection is maintained. The satisfaction rate is great, but experts also believe that using such gadgets can cause nerve damage leading to permanent failure.
Verdict
ED is not impossible to treat, and this condition can also be prevented by taking care of your health. There are many treatments available, some are affordable, and some are expensive.
If you are suffering from any of the causes, then make sure you make the right decision and pick the best treatment for you. Consulting a specialist is always the best idea. You must not choose any medication on your own as it may lead to serious side effects.

Shahrokh Shariat, MD
Prof. Shariat has published over 1400 scientific papers in peer-reviewed journals. In 2014 he received the Matula Award from the European Society of Urology (EAU), in 2017 the Gold Cystoscope Award from the American Society of Urology, probably the most important urologist award worldwide.